Welcome to the Professional Home Staging and Organizing, LLC website! 
Are you struggling and stressed out?  Do you have  –  Cluttered Closets?     a Disorganized Desk?     a Haphazard House?
Do you need advice and a helping hand to get started?
PHSO offers top-quality home organizing and staging services in the Greater Milwaukee area.
Since launching PHSO in 2012 owner Anne Richie has offered a full range of services to busy families and small business owners:
     Home and Office Organizing: Decluttering and Storage Solutions, Donation Transportation, Packing and Unpacking, & Space Planning
Three packages are currently available:
Initial Package of 10 hours  – Buy 10, Get 1 Free hour  – great for walk-in closets, pantries, home office, etc.
"Master this Mess"  – Package of 20 hours – Save 5% – perfect for most basements, garages, etc.
"Help My Whole House"  – Package of 32 hours – Save 10%. declutter and donate unwanted items from areas in your entire home
Administrative Services: File System Creation, Paper Management, Monthly bills preparation, Tax receipt sorting
$25 per hour – available for short term and ongoing assignments, file creation projects, preparation for special events, etc.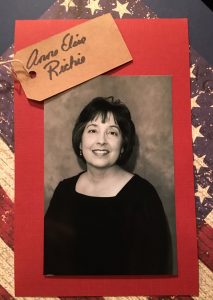 PHSO offers a FREE 1 hour consultation to each new client. During this initial meeting we will discuss your project, tour your home or office and take photos.
We will develop a plan of action and set up a schedule that fits your busy lifestyle.
SCHEDULE YOUR FREE CONSULTATION
Every client has unique needs and priorities. Through our staging and organizing services PHSO will help "make the pieces fit"
to create a beautiful, stress-free home and home office environment. Corporate office services are also available.
Our top priority is to meet your goals in a compassionate and timely manner.
Gift certificates and discount packages are available
5% Military Discount for all Active Duty and Retired Military Personnel
Consultation time in excess of 1 hour is billable at a rate of $40 per hour.